PLAN
Our research is thorough. Fact-finding is relevant to best outcomes. We uncover possibilities to provide you with options. We forecast with accurate life expectancies on a project.  
SURVEY
You can rest assured, our survey work meets and even exceeds information required by government, mortgage, title, and realty, laying the groundwork for seamless workflow, and success.
ENGINEER
Engineering is technical. We specialize in breaking it down so you clearly understand each step of your project. It's how we stay true to your needs and vision.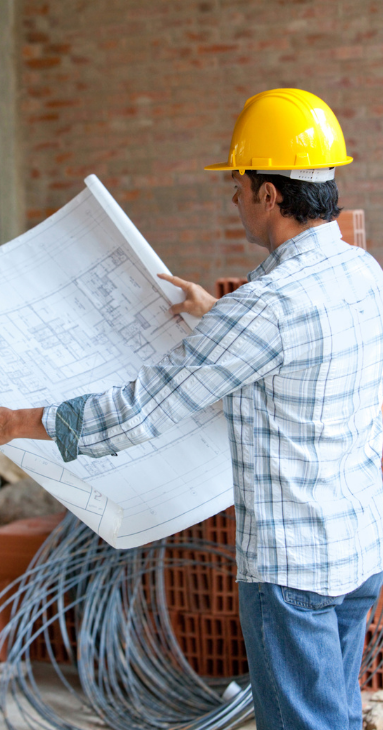 At Cardinal, we produce quality work that meets your needs, desires, and deadlines. But it's the way we get the job done that really stands out. Here's what our clients tell us.
You are true experts. I trust you all the way.
Thank you for completing the project on time!
Your due diligence pays off. No surprises, great results.
Cardinal helps me understand the work.
I appreciate that I am treated with respect.
Working with Cardinal is a real pleasure.
How quickly will you respond to my inquiries?
At Cardinal, you can expect a reply to your text, email, or phone call within a day at most, but usually right away. Time is money and delays are costly. Therefore, timely communication is a priority. That means being available and making sure you're talking to the right person on our team who understands your needs and can answer your questions.
How important is my input?
We invite your input, and listen closely. It's the only way we can make your vision, real. You can expect our best recommendations from an engineering standpoint, and we take a creative and open approach to solving issues. It is important that your voice is heard throughout the process, and we like to schedule regular, in person meetings to make sure that happens.
How will you help to drive down costs on my project?
We can't say enough about our due diligence at Cardinal Engineering. That is the biggest contributor to lowering the overall cost on your project. We leave no aspect of your project to chance or imagination. Our thorough research provides the necessary information to critically analyze your project, and produce top-notch plans that are accurate and transparent.
Do you have measures in place for quality control?
Quality control is built into our project management. With extensive experience in design and permitting, we keep your project up to spec, and on point. Our commitment to quality relationships with reviewing and government agencies, contractors, our team members, and you, ensures a smooth process, and top-quality work.
What kind of experience do you have?
At Cardinal, we work with more than five decades of collective civil engineering experience. Our projects reflect an exciting, creative energy that can only happen when you know what you are doing. We work on both small and large jobs. Whether we are helping you plan land use for a new home, or creating the framework for a commercial development, every detail matters. We invite you to check out our projects page for examples of our work.
Questions About Our Services?
Reach out today and one of our team members will be in touch!
Contact Us