Get to know the faces behind the quality work at Cardinal! We specialize in civil engineering, from homes to commercial properties, with a commitment to keeping you informed every step of the way.
We're not just professionals; we're accessible, here to educate, and dedicated to lasting partnerships.
Ryan Cardinal
President, Professional Engineer
Ryan Cardinal is our Owner and President of Cardinal. He opened his business in 2016 with over 17 years of past engineering experience.
Ryan graduated from Purdue University with a Bachelor in Science. His broad project experiences include coal power, wind power, and commercial to single residential lots. He has worked on varying projects such as municipal, utility, residential, industrial and land development design in civil engineering and construction.
Ryan lives in Walworth County with his wife, Sarah, three children, Trey, Zeke and Vera, and their two dogs, Sully and Daisy!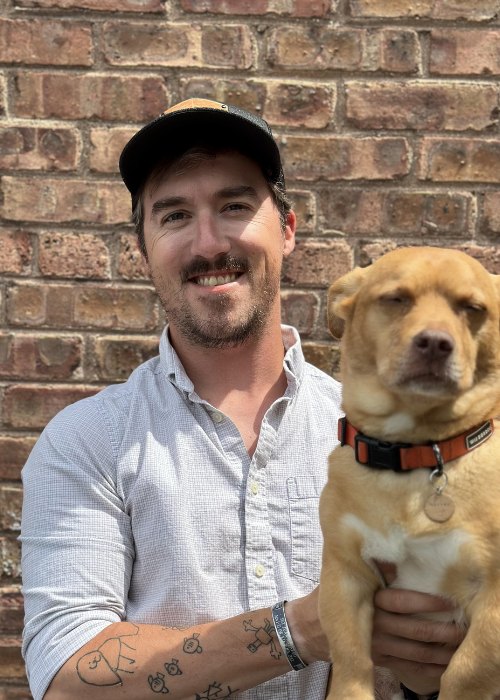 Lawrence Gums
General Manager
Lawrence is our General Manager. He has been with Cardinal since 2020. Previous to this position, he was in the US Army for twelve years.
Lawrence graduated from Carthage College with a Bachelor in Classics with an emphasis in Archeology. He has gone on several archeological excavations to Israel and France where he acted from excavator to Director's Assistant Archeologist.
Throughout his time in the military, he was in different leadership positions and earned several awards including the Bronze Star, Meritorious Service Medal and the Order of St. Maurice.
Lawrence resides in Walworth with his wife, three children, three dogs and one cat. He loves to do anything outdoors – hunting, fishing, camping or hiking!
Garrett Riggs
Engineering Manager/Project Engineer
Garrett is our Engineering Manager and Project Engineer. He has been with Cardinal since 2020 and brings over 10 years of experience.
Garrett graduated from UW – Platteville with a Bachelor of Science in Civil Engineering and a Minor in Business Administration. His many years of experience are in residential construction, project management, and construction inspection.
Garrett resides in Burlington with his wife, two children, two dogs and one cat. He loves to spend time with his family and remodel homes!
Brad Pearson
Private Development Project Manager
Brad is our Private Development Project Manager. He has been with Cardinal since its first few days in business beginning in 2016 alongside Cardinal's President, Ryan Cardinal.
Brad brings several years of expertise with his college, past work history and on-the-job experiences. His areas of expertise include engineering, construction and development for residential and other private development.
Brad and his wife, Paige reside in Walworth. They love to go on hikes, bike rides, go to the movies and travel!
Ryan Bock
Drone Services Director
Ryan is our Drone Services Director. He has been with Cardinal since 2022. He brings several years of experience as a Commercial Rated Pilot.
Ryan graduated from Gateway Technical College with an Associate in Applied Science/Aeronautics. He also has a Commercial Pilot Certificate AMEL/ASEL and Instrument Rating.
Ryan resides in Fontana with his wife and two boys. He loves spending time with his family and friends and visiting new places!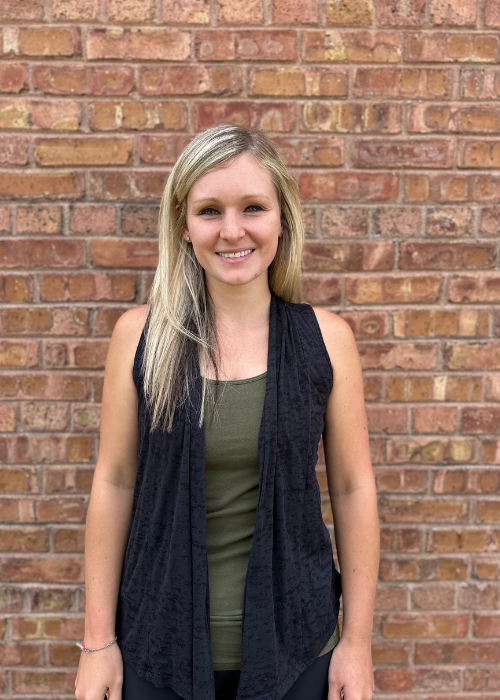 Laura Hachmeister
Administrative Manager
Laura is our Administrative Manager. She has been with Cardinal since 2021 and brings over 7 years of administrative experience.
Laura graduated from Herzing University with an Associate degree. Her years of experience are in marketing, human resources, and finance.
Laura resides in Walworth with her husband, three kids, three dogs and one cat. She loves to spend time with her family traveling, kayaking and going to the movies!
Zoe Steinhable
Administrative Assistant
Zoe is our Administrative Assistant. She has been with Cardinal since 2022 and brings over 5 years of customer service experience.
In addition to customer service, Zoe specializes in project intakes and proposals, marketing and finances.
Zoe resides in Waterford with her family and dog, Luna. She loves spending time with her seven siblings and being outdoors!